Return to Headlines
Elmwood is #WeMakeADifference!
Lisa Polomsky, Principal at Elmwood Elementary School, recently presented the School Improvement Plan to the Naperville 203 Board of Education. Elmwood is building a positive environment through its amazing students, dedicated staff and strong community partnerships. The Elmwood School Improvement story revolves around a commitment to meeting the needs of students by ensuring that all students will reach their full potential.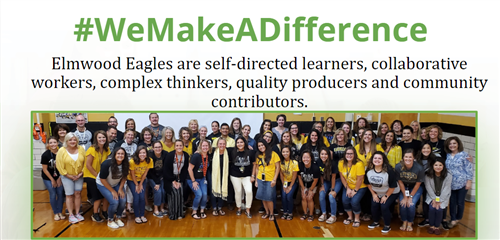 To do this, Elmwood embodies the Naperville 203 mission lead by a professional community of educators who believe in the power each mission strand holds for their learners. Elmwood students are self directed learners who set and manage achievable goals, build their reading stamina, persevere through a 3-act task and implement new strategies. Students work collaboratives to build tunnels in science, synthesize multiple perspectives in reading, and create 'group norms' to manage their behavior in small group settings. As complex thinkers, students shift their attitude from 'I can't' to 'I can' as they strive to maintain a growth mindset. High quality work can be seen on desks and bulletin boards throughout the buildings. Students use standards-based rubrics to understand what's expected of them. Elmwood Eagles look forward to contributing to the neighborhood community and the Naperville community throughout the year in many different ways. Whether it's raking leaves in the yards of elderly neighbors, organizing the lost and found bin, donating coats, hats and boots to the annual coat drive, or joining the student-led playground committee, there are lots of ways for Eagles to make a difference.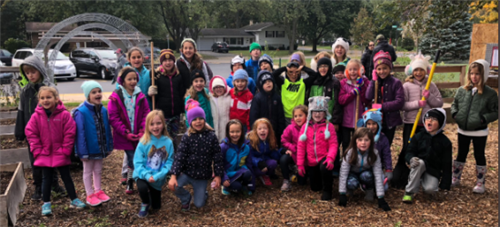 Elmwood has seen tremendous growth over the past few years both academically and socially emotionally. The school has identified areas in closing achievement gaps through focusing on student by student, standard by standard. For all students who are not making expected growth, Elmwood staff dives deeply into their test scores, pull apart specific content level standards and design instructional opportunities to help them make gains. Using data, staff creates specific learning plans for students while making sure they have access to core instruction. With the mindset of being 'ALL IN' when looking at data across the building, staff determines patterns, strengths, and goals; and shares a collective responsibility to support all students in their growth.

The proof is in the evidence. Elmwood met the last school improvement goal in the first-year of the two-year plan in both math and ELA. To continue to stretch students, the school improvement goals were increased by 4% in the second year and yet again, that goal was met!
As part of the District's implementation of the Social Emotional Learning (SEL) standards, teachers have focused on implementing SEL lessons embedded into their day. Elmwood students learn specific school-wide behavior standards that create the acronym 'SOAR' (making SAFE choices, taking OWNERSHIP for our successes and challenges, ACCEPTING responsibility, and RESPECTING our peers and adults). All staff utilize restorative practices, where there is a purposeful intent to teach students how their behavior impacts others, instead of focusing on consequences. Teachers take on a coaching role with students when a disagreement occurs between students, working with students to talk it out, come to an agreement, and make a plan to engage better in the future. Students are taught to identify the behavior they used that was unexpected, and determine a plan of action moving forward.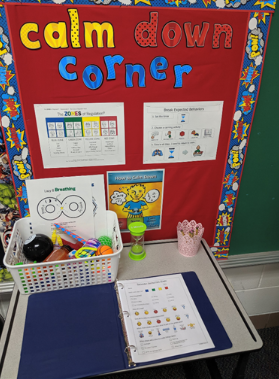 At Elmwood, the goal is to #MakeADifference through the enhancement of the mission statement to further develop the idea of shared leadership and ownership. There is much to celebrate at Elmwood, but administration and staff continue to work hard to build meaningful relationships with students and families to collaborate and work relentlessly together to support students' growth and goals.
#together203